First Annual Day of Service
12/7/2022 1:35:06 PM
COVINGTON LATIN HOLDS FIRST DAY OF SERVICE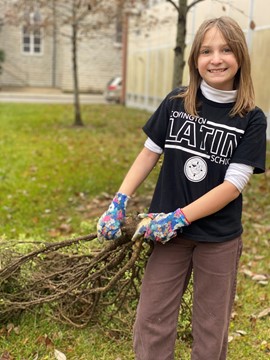 Covington, KY (December 7, 2022) - On Wednesday, Dec. 7, 2022, Covington Latin School held its first of what will be a semesterly Day of Service.  Instead of normal class instruction, students will be learning about the importance of serving our community before heading out for hands-on experience.  The Day of Service allows our students and faculty to spend time together and assist those in need throughout Northern Kentucky.  This year's Day of Service also, internally, kicks off the start of what will be a wonderful celebration of the school's upcoming Centennial.  December 7th is a special date in the school's history as the Latin School building was dedicated on December 7th in 1943. 
With over 250 students and staff participating at 15 different organization locations Covington Latin will volunteer over 750 hours of service throughout the day in the local community of Covington.  Partner organizations include: Be Concerned Covington and Erlanger branches, St. Joseph Heights, Emergency Shelter of Northern Kentucky, Welcome House, Ion Center for Violence Prevention, Brighton Center, the Salvation Army of Covington, Rose Garden Mission, DCCH, Victorian at Riverside, St. Vincent Depaul, Notre Dame Urban Education Center, the Parish Kitchen, and My Community Montessori. 
"Serving our neighbors is a tenet of our Catholic Faith," commented Hannah Knox, Campus Minister and faculty member at Covington Latin. "We are called to create a world based on justice and love. Our day of service allows our students to take part in bringing Heaven here to earth as well as experience the needs of our community while gaining a sense of social responsibility.  Our hope is that our students will discover a passion for aiding those in need."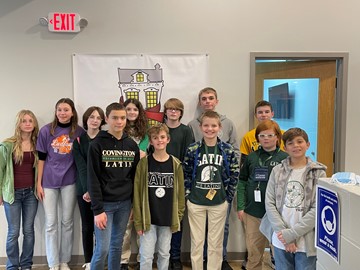 Students will spend the morning at CLS learning about the importance of service before heading out to spend the afternoon on location.  After returning to school, students will have time to reflect and share their experiences.  Covington Latin students are also required to complete yearly service hours on top of the Day of Service each semester.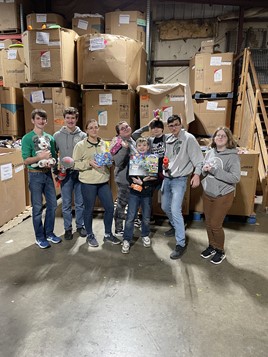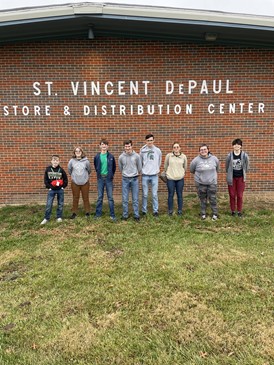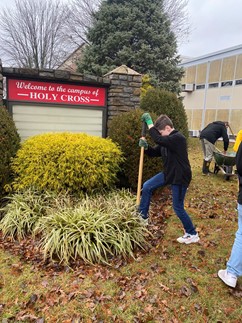 ###
Covington Latin School offers a unique program for academically gifted and talented students in the tristate area. As its central purpose over the last 100 years, CLS aims to form Christian leaders by challenging its students to attain their academic, intellectual, social, and moral potential. The Covington Latin School's vision is to invite gifted students to achieve their full potential through rigorous Catholic education, preparing them to exceed their own expectations and provide the world with their unique talents. At the core, the mission of Covington Latin School is a Catholic institution prompted by the Gospel message of Jesus Christ to accelerate the unique abilities of its students by fostering an environment rich in belonging, classical in thought, modern in approach, which cultivates leadership in service to others.