Ready to Achieve Here, Excel Here, and Belong Here? Request Information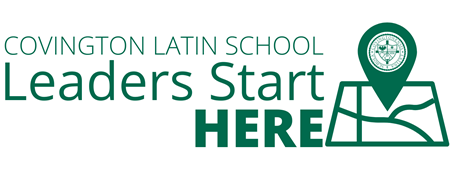 LEADERS START HERE
A premier classical and accelerated education is more than cultivating intellect alone.  It's a carefully calibrated balance of embracing, exploring, and encouraging the whole person.  We invite you to explore the academic, spiritual, social, and personal development opportunities that make up the transformative Latin School experience. Discover why LEADERS START HERE!

We're delighted by your interest in Covington Latin School and the many opportunities it has to offer. While our website offers substantial insight into the unique aspects of the Latin School experience, visiting Covington Latin provides the most accurate sense of our culture.
We welcome the opportunity to schedule an individualized campus visit that provides an overview while also focusing on the aspects of Latin School most important to you. Many people choose to have prospective students be Trojans for a day when they are paired with a Prep 7, Prep 8, or Form I (Freshman) student with similar interests and experience a day in the life of a CLS student. Whether your interest in Latin School is pursued through an individual visit, Open House, or requesting additional materials, the Admissions Office is here to serve you.
Find out why CLS is one of the most award-winning schools in the area! Select a starting point from the options below. 
You can always reach out to our Admissions Office! We are available via email at admissions@covingtonlatin.org.